Browse Through Different Photos of Angel Care Home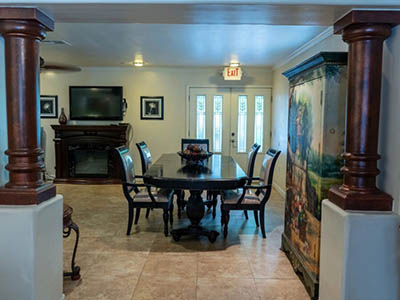 Beautiful details throughout with large open spaces.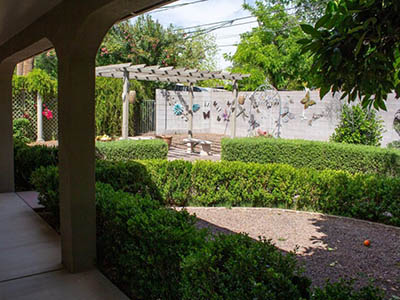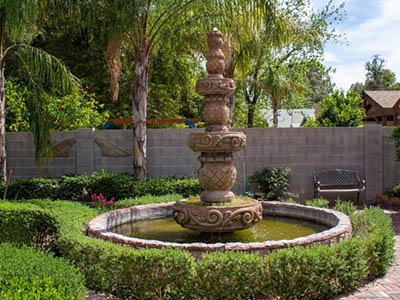 Stunning tranquil garden with large water fall.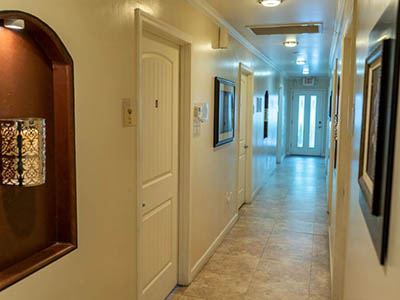 Hallways were designed with our residents in mind. They are large and spacious for any assisting devices that are needed. All doors are also wheel chair accessible.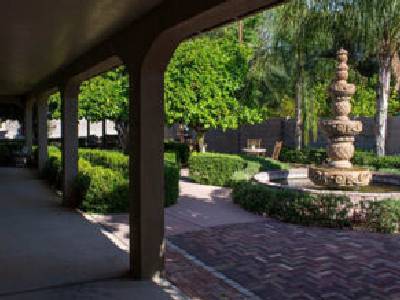 All of our pathways are used for leisure and or therapeutic means. many therapist will use our short or long pathways to build strength.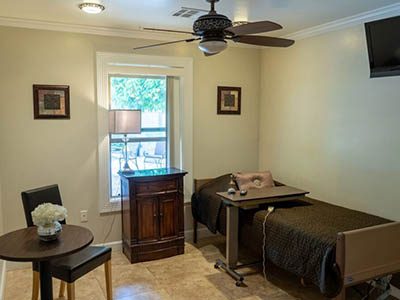 Your spacious private bedroom is wheel chair accessible and will include: a hospital bed, bedside table, night stand with lamp, visiting table, easy view clock, ceiling fan, closet, flat screen mounted TV with full cable, and a beautiful view of the garden.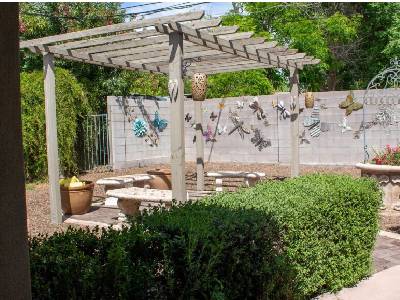 Our spacious yard has many sitting areas to enjoy.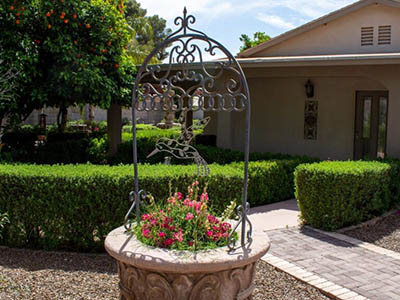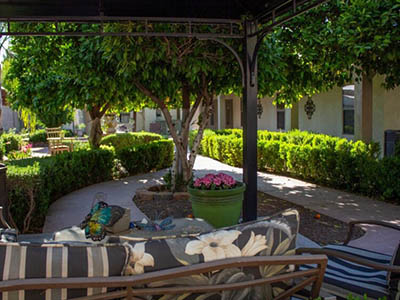 We provide a designated smoking area.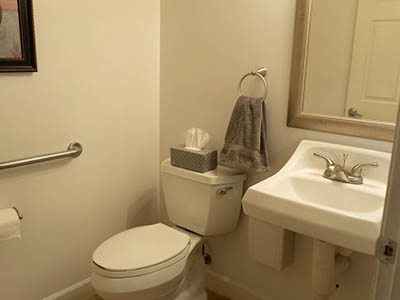 Each private bedroom comes with a private bathroom. It is equipped with grab bars, raised toilet, sinks are open to the bottom for wheel chair accessibility, a large mirror with a mounted trash can and hand soap dispenser.